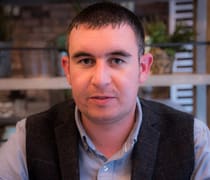 DALE SUMMERTON
PROFESSIONAL DRONE PILOT
Licenced and insured drone pilot from Dundee, Scotland and specialise in aerial drone video, walkthrough video and 360 tours.
Dale completed his RPQ-S course in the July 2015 and then got Permissions granted for aerial work from the Civil Aviation Authority in October 2015.
Expert in flying DJI Spark, DJI Phantom 2, DJI Phantom 3 Professional, DJI Phantom 4, DJI Mavic and DJI Inspire Pro quadcopters with over 1000 hours of flight time logged.
Dale also teaches other novice pilots how to fly all versions of the DJI lineup of drones.