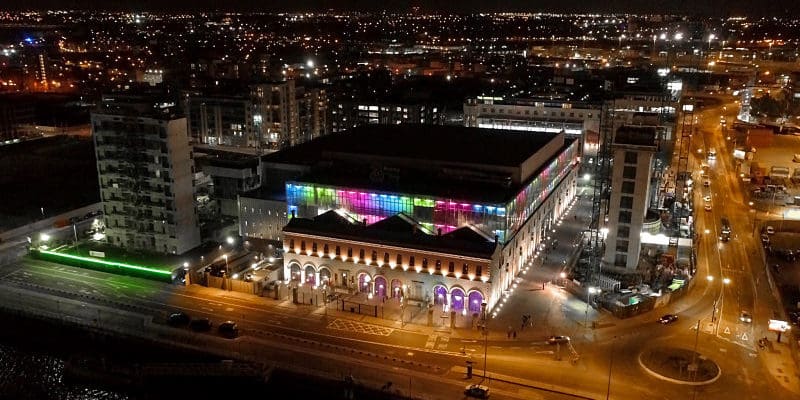 Drone Photography -Taking to the Night Sky
Drone photography at night gives a whole new viewpoint to the same scene photographed during the day. Places and objects that can appear flat and colourless during the day can change dramatically at night. Street lighting creates shadows and reflections that just aren't there during daylight hours.
A city view that looks ordinary when the sun is out can look breath-taking at night. You can capture images in a city lit by artificial light or in the countryside capturing the stars in the night sky.
Have a look at these images which were taken at night by drone. Rising View were asked to take night time drone shots of many of Dundee's iconic buildings. They were lit up with green lights to celebrate Earth Hour in March 2018. Together with 81 Films, Rising View have produced a spectacular short video. It transforms places that are normally buzzing with people and traffic during the day into tranquil scenes with a magical touch.
Also Rising View worked with Universal Studios to capture night time drone footage for Kevin Bridges, scottish comedian for his 2018 record breaking tour plus DVD.  See below some short drone video clips from the Scottish Event Campus (SEC) in Glasgow.  You can see the SSE Hydro all lit up at night which looks amazing with a drone and the reflections from the river clyde.
Night photography with appropriate lighting can show off a location when there are no other distractions. To capture night drone images for commercial use, extra permissions are needed from the Civil Aviation Authority (CAA). Night flights are regarded as those taken 30 minutes after sunset and 30 minutes before sunrise. The CAA have certain rules that drone pilots must adhere to before using a drone. CAA permission is called PfCO and this stands for Permission for Commercial Operations.
Only pilots who have a good understanding of aviation theory will be granted permission to fly drones on a commercial basis. They must pass a practical flight assessment and have an operations manual in place.  Additional risk assessments need to be carried out compared to standard day time drone filming.
Pilots who have passed their PFCO still need permission to fly drones within 50 meters of a congested area or in an open-air event with a crowd of more than 1000 people. They also need permission to fly a drone within 50 meters of people or property not under a drone pilot's control.
You can see further night time drone photography from Scottish Event Campus (SEC) in Glasgow showing both the SEC Armadillo and SSE Hydro